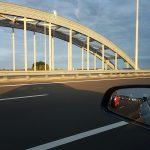 Founding story
Waarom  ATRIUM for the gifted is opgericht…. Read more.
Team
Fline de Lange Bèta-coach/trainer/consultant. Read more.
Portfolio
Fline de Lange reeds opdrachten voor hebben uitgevoerd. Read more.
Referenties
Lees meer over de ervaringen van cliënten met Fline de Lange. Read more.
Privacy Statement
Het ATRIUM for the gifted
hecht veel waarde aan een zorgvuldige omgang met u en uw gegevens. Daarom deze privacyverklaring. Een goede klik met onze specialisten en een veilige setting is van het grootste belang voor een goed resultaat. Read more.
Contact 06 11 20 39 51
Maandag t/m vrijdag van 13.00-14.00 en van 18.00-19.00. Read more.